I'm totally a secret makeup fanatic. I could spend all day in Sephora and I always leave with a ton of samples! I thought I would share a few of my favorite products that I use every day!
1.
POREfessional by Benefit Cosmetics
- This product is silky smooth and definitely minimizes my huge pores! I also love it because it serves as a foundation primer as well and helps my makeup to stay on all day!
2.
Laura Mercier Mineral Pressed Powder
- If I had to use one product everyday for the rest of my life, this would be my choice for sure! Each powder lasts me about six months and it goes on extremely well. It gives me pretty much full coverage for a powder and always makes me skin look smoother!
3.
Amazonian Clay 12-Hour Full Coverage Foundation
- I really don't have the best skin in the world, so this foundation gives me complete coverage and I usually apply the Laura Mercier powder over it to help it set. It feels like I'm spreading real clay on my face and I surprisingly love it!
4.
Smashbox for Blue Eyes
- This is my every day eyeshadow pallet. I usually just throw on some brown and highlight with the lightest color, to be honest, but this pallet is awesome for us blue eye girls and really enhances your eye color! It's great for every day wear and even awesome for a more dramatic eye too!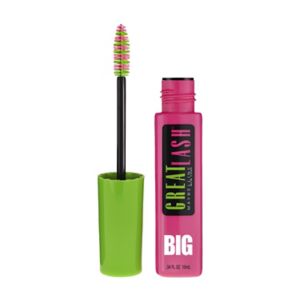 5.
Maybelline Great Lash Mascara
- I felt like I've tried every mascara under the sun and I continue to go back to my trusty Maybelline mascara. It's a classic product and no other mascara compares, at least for me personally!
6.
NARS, Sephora Blush, Sephora Cream Blush
- These are my 3 favorite blushes and I never go a day without wearing blush, even if I go to the gym or pool or whatever, blush is always on my face! I tend to lean towards more pink colored blushes, and I definitely over apply them, but hey, too much is better then none at all when it comes to blush for me!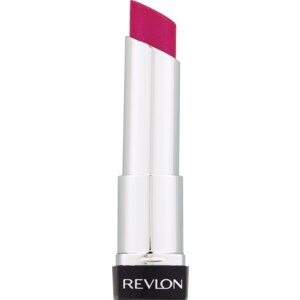 7.
Revlon Lip Butter
- This lipstick is amazing! I have a few different colors and I love them all! It goes on like chap stick, but has the vibrant color of lipstick! It's super easy to apply and not messy at all. You can find this product at just about any drugstore. Seriously, give it a try! I really think the right lipstick color pulls together your whole look.
8.
St.Tropez Self Tanning Bronzing Lotion
- I was always a little weary about self tanners for a long time, then I found this gem! This self tanning lotion will change your life! It goes on super easy, it doesn't stain your hands (if you use your hands without gloves or anything), and it's not orange at all! I usually apply this at night, then take a shower in the morning to rinse it off. It leaves you with a nice bronze glow without looking excessive and over done. I use this only in the spring and summer, as I like to embrace my pale skin for the winter months, but I encourage you to give it a try! At least, get a sample and try it out first, you won't regret it!
These are my favorites as of now, if you guys try any of these out, let me know! Are there any of your favorite must have products that I should try???